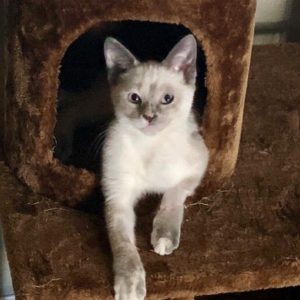 DUCHESS UPDATE
💖
Thanks to everyone for your good wishes and support.
Our darling Duchess whom we had quite a scare with last week when she ended up with very severe pneumonia after her spay, spent a day and a half in the oxygen chamber @Southern California Veterinary Specialty Hospital. She was released after two days to go home but had to be kept quite.
Yesterday Duchess went for her first recheck after being released from the hospital. Her X-rays show that her lungs are completely clear!
She still has to complete her medications but she is allowed to play with her sister Lizzie again, who missed her very much. Duchess and Lizzie can now move forward with their adoption which will be made final early next week.
Thank you to all those who donated to help with with her bill. We are still short about $900 so if your able to help we would greatly appreciate the continued support
💖
You can donate directly to our PayPal at www.paypal.me/houseofbrokencookies