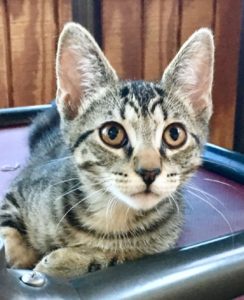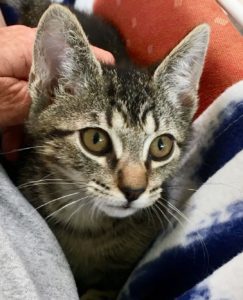 This gorgeous girl is Gabi
💕 she was rescued from the Carson shelter about 1 month ago. Gabi is a talker. She plays hard and loves hard.
This is Gabi's story. She was turned into the shelter at 6 weeks. Adopted from the shelter 5 days later and then returned the following day with a de-gloved tail. The shelter amputated a portion of her tail and several days later she was adopted a second time. Sadly, once again she was returned to the shelter when she developed an upper respiratory infection.
While we were at the shelter picking up another kitten we stopped to visit with her and she leaped out of the kennel and was so affectionate we just could not leave her.
Gabi is the sweetest, friendliest kitten who loves to kiss you. She nuzzles your neck and rubs her face all over yours. She talks all the time and is just a very happy girl.
She does need a playmate.
Gabi is available for adoption and is just waiting for her new family to find her
🐾