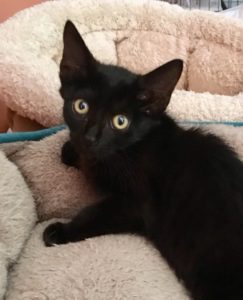 JADE UPDATE
❤️
Jade saw Dr Jacobo and it looks as though she has a lower back spinal injury that is causing the lack of use of her back right leg and interfering with the ability for her to go to the bathroom. He believes the injuries are fairly recent and Jade is going to need some therapies to hopefully help her heal and be able to live pain free.
Jade has a difficult road ahead of her but we believe she is up for the challenge. She will need some intense therapies and has already started with laser therapy. She is scheduled for her first Acuscope therapy this Saturday. She will need both of these therapies for the next 4-6 weeks although we are hopeful that we will start to see some improvement in the next 2 weeks. The cost of these therapies is approximately $125 a week and we really need to be able to get her these therapies so that she has the best chance of recovery especially in the early weeks.
YOUR HELP IS NEEDED AND APPRECIATED
❤️
We have received $315 in donations which have taken care of her first 2 vet visits and to start her first treatment this week.
If you can donate towards Jade's medical care, please visit: http://houseofbrokencookies.com/donate/
You can also donate directly to Primary Care Animal Hospital at (562) 274-7776
Thank you all for the support for this beautiful girl. She has a mighty purr and we hope to see her very soon running and playing with her new friends
💕