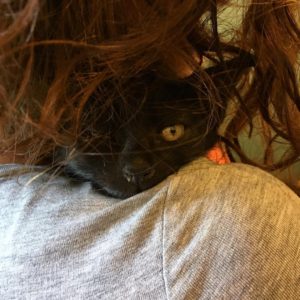 UPDATE
😸
Jade had a bath and is resting comfortably.
She's eating good, and really enjoys her wet food.
The X-rays show that there are no broken bones so we are taking her to see Dr Jacobo who handles most of our orthopedic cases, first thing tomorrow morning to determine the best course of action.
She's about nine weeks old and only weighs 1.7 pounds.
We need to treat the leg that isn't working and she is not able to defacate on her own due to trauma.
She will likely need daily therapy's but we will update everyone tomorrow as soon as we've seen Dr Jacobo.
Thank you to everyone that has donated. Even a little bit can go a long way and we appreciate your kindness and good will as we will be needing all the help we can get to help this baby girl get to tip top shape in the coming days
❤️
😽